Replacement of your semi-conductor production robots
Eumetrys Robotics is ready to assist you with trouble-shooting, repairs, and replacement of your semi-conductor production robots. Here is how our specialists go about it:
Eumetrys Robotic's goal is to provide support for your handling robots on your semi-conductor production and control machines. We can work on a broad range of obsolete robots to ensure the long working life of your machines, while maintaining the best possible levels of quality and accuracy of measurement.
Standard exchange for your semi-conductor robot : Time saved and efficiency gained
At Eumetrys Robotics, we are able to exchange your semi-conductor robot within a week. Our rapid response time means that our customers do not suffer major interruption to the use of their machines. We offer a standard exchange arrangement for a broad range of robots. That arrangement consists in replacing the defective semi-conductor production robot with a fully reconditioned robot in perfect working condition. This solution saves you valuable time while ensuring that your machines are fully operational. The clear advantage of this arrangement is its rapid implementation. Once our staff has approved your purchase order, we can immediately replace the robot on your semi-conductor machine with a fully reconditioned robot that will be shipped to you by air, the safest and fastest means of transport. That enables us to quickly make the machine operational so you can continue your measurements, control procedures, analyses, and production. Our reconditioned robots are laboratory tested using test wafers. That allows us to verify the reliability of our repairs. Whenever needed, we can also exchange the controller on your semi-conductor production robot. All of the robots we deliver are fully tested. After we have received your robot, we will replace all the moving parts, belts, bearings, gears, and consumables so we can offer it as part of a subsequent exchange. All of the parts are replaced with new parts.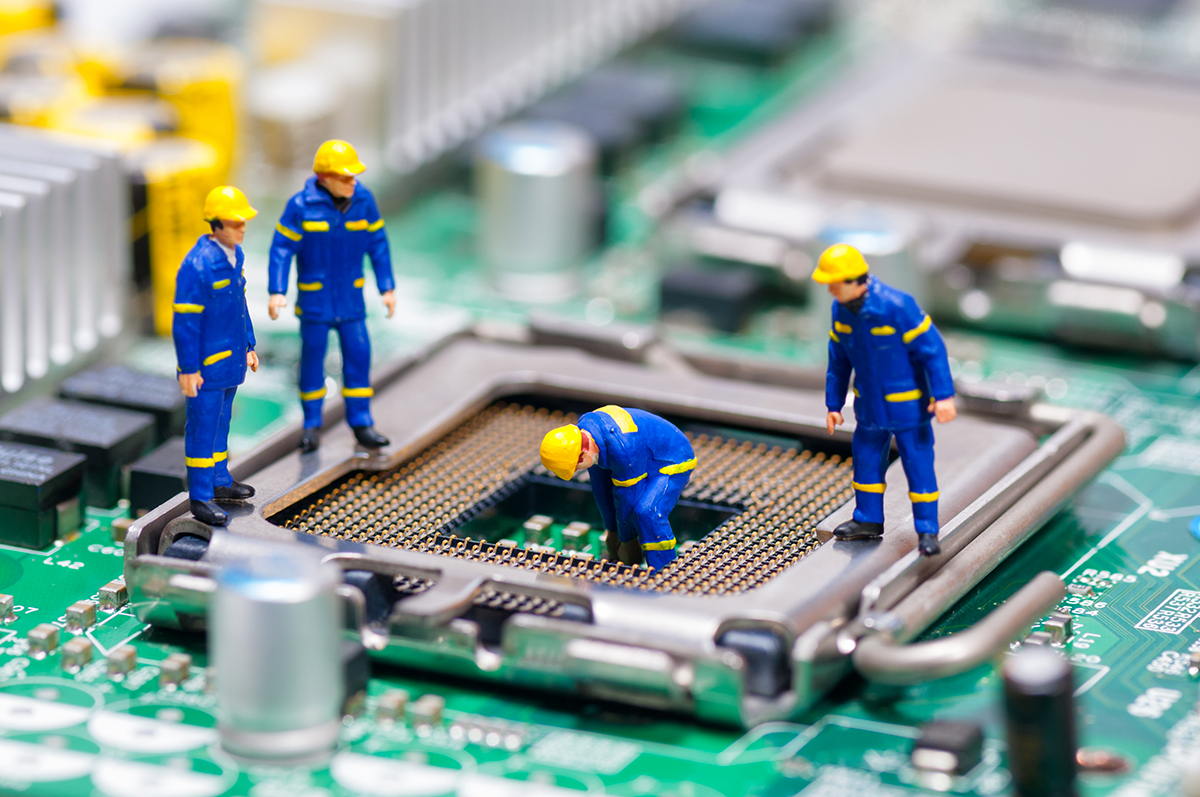 Emergency fixation services for your semi-conductor production machine robots
We are specialised in fixation of semi-conductor production machine robots, and can thus offer you fast, practical solutions so that your machines can be quickly returned to production. So as not to hinder your business operations and production, our staff perform a diagnostic analysis of the problems with your semi-conductor production robot. Based on the results, if the robot can be repaired, we will intervene to get it up and running again. The same goes for semi-conductor production robot controller malfunctions.
Eumetrys expertise: Quality, Responsiveness and Flexibility to fix your robot malfunction
Our staff's primary goal is to ensure the satisfaction of our customers, we take into account the possible repercussions that a robot malfunction may have on one of your machines. In order to ensure any such repercussions are short-lived, Eumetrys Robotics offers a very fast semi-conductor production robot replacement service. And, for anyone who can afford to wait 3 weeks, we offer to fully recondition your robots, pre-aligners and load ports. We use new parts for reconditioning and all robots undergo a series of tests to guarantee they operate properly, as will your measurements and production process. The same goes for the programs that control your production machine robots. In fact, whether for inspection and replacement of your semi-conductor robot's controller and its wear parts, or for its replacement, our operations are guaranteed for 6 months, our commitment to quality.